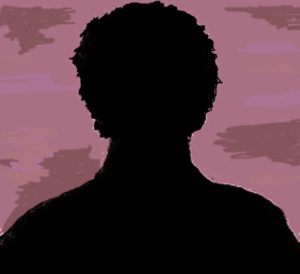 The Bible is clear: shortly after the creation, man sinned and became extremely wicked, so wicked that God was sorry He had made man. Then, God caused a great flood, destroying all mankind with the exception of Noah and his family. We are not sure how many souls died in this global flood, but suspect that it was many. A common question is, why is there no fossil evidence of those killed in the flood? There is fossil evidence of dinosaurs, mammoths, fish, vegetation, mosquitoes, and even raindrops, so why not evidence of the humans who died in the flood ? The answer to this question is simple and right before us: there is fossil evidence of humans dying in the flood; these humans are what are presently referred to as Neanderthal man; Neanderthal man meets the Biblical criteria for those who died in the flood very nicely.
There is no question that Neanderthal man lived on earth. Many partial skeletons have been found which have provided the scientific community with credible DNA sequences. These sequences reveal a small, but distinct genetic difference between the Neanderthal and modern man; this difference is approximately 1.3 percent in the mitochondrial DNA. If we examine the scriptures in Genesis and join them with the fossil and DNA evidence, we can explain this distinct genetic difference between Neanderthal and modern man.

Looking at the Biblical account of the flood, we find that there were sudden major changes to the environment and ecosystems. The entire earth was flooded which resulted in a change to the atmosphere which, in turn, resulted in a new ecosystem, no longer able to support huge dinosaurs with small nostrils and dragonflies with over 2 foot wingspans. Also, concerning humans, we know they lived much shorter lives after the flood as clearly documented in Genesis chapter 11. And, at the disembarkation from the Ark, God announced that He would allow the eating of meat. All of this leads us to realize that these significant changes would require a genetic reset of DNA. This genetic reset, which was executed by God, Himself, explains the distinct genetic differences between modern man and those before the flood, whom we have concluded are Neanderthals. Neanderthal fossils reveal that Neanderthal had larger brains than modern man, better bone structure, stronger teeth, better bites (occlusion), fewer genetic mutations (disease), and longer lifespan. For references and Neanderthal DNA sequences, see Neanderthal's Identity.

Accepting Neanderthal man as those living before the flood solves many mysteries such as the following: 
How did Neanderthal go extinct?
Answer: He died in the flood.
Why is there no evidence of pre-flood man?
Answer: There is much evidence of pre-flood man – Neanderthal.
Why is Neanderthal genetically distinct from modern man?
Answer: Neanderthal had only the first genetic reset, but Modern man had both the first and second genetic reset. See the technical paper Neanderthal's Identity for details.
Why do we have his (Neanderthal's) genetic mutations, but he doesn't have ours (modern man)?
Answer: He is our ancestor. Our mutations were developed after the flood, so we have both Neanderthal and modern mutations; he has only the pre-flood mutations.
Why did Neanderthal not interbreed with modern man?
Answer: He couldn't; Neanderthal and modern man were separated by the flood.
Why are Neanderthal's remains found in so many diverse locations?
Answer: The flood deposited them there.
Why is Neanderthal physiologically and anatomically superior?
Answer: His DNA was closer to Adam's.
Where does Neanderthal fit in post-flood Bible genealogy?
Answer: He doesn't. We know the DNA from the table of nations people (Genesis Chapter 10) and subsequent generations; none has the Neanderthal genetic signature.