There are many people in the scientific community that are in conflict with themselves; the conflict is between their religious beliefs and their connection with modern science. Then, there are parents that are at a loss to explain the differences between the Biblical teaching and what their children are being taught in school. If either of these describes your situation, this blog can be of help to you.
Consider going back in time and having an experienced group of scientists examine the creation just after its completion; they will examine Adam (the first human), a tree, a rock, and a star.
First, our scientists observe Adam just a few days after his creation, they  observe that Adam was a certain height, weight and had the physical characteristics of an adult. These observations would be correct and irrefutable, and these observations would be in tune with Bible in that Adam, just days after the beginning, had all the characteristics of an adult. However, if the scientists conclude that Adam had been alive for say 20-30 years, this interpretation of the observations would be wrong since Adam had been alive for just a few days. Adam is unique: he was not born; he was formed (out of dust).
There is an old rhetorical question, "what came first the chicken or the egg?" Actually, this question is not rhetorical and does have an answer; the answer is: the chicken came first. The Bible is clear; all things were created mature and fully operational in the beginning. This applies to both the chicken and Adam.
Now, let's look at one tree the week after creation. The scientists take a bore sample and analyze the tree rings. They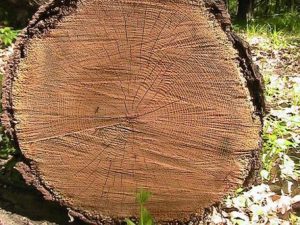 observe the number of tree rings, the sulfur dioxide levels, the carbon 14 ratios, and growth rate for the years recorded by the tree rings. So, again the observations i.e., number of rings, carbon 14 levels, sulfur dioxide levels, and rings widths are irrefutable; they can be measured and are in tune with the Biblical theme of a mature creation. The disagreement begins if an age is assigned to the tree.  The tree is less than one week old (Genesis 1:12 and 13), but mature. The trees had to be created as mature in order to fulfill their role in our complex ecosystem: providing food, oxygen, and their other important functions.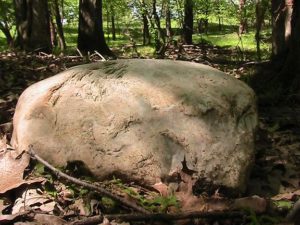 Next, our scientists identify a rock as a certain type of rock and take the rock to the lab; at the lab, they perform potassium/argon isotope dating and determine that the rock is billions of years old; however, the rock is, in fact, just a few days old. God created it during the first 6 days and created it so it could provide the necessary mass, minerals and isotopes required for a fully balanced, mature Earth.
Then our scientists look at the heavens and see a star through the
telescope. They classify it and determine its mass, red shift, and other interesting details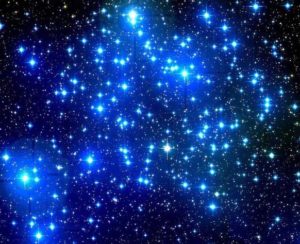 including apparent age of several billion years; however, it too is just days old. The Bible says that the heavens proclaim the glory of God (Psalm 19:1). If God had to start the heavens with just space dust, it wouldn't proclaim His glory and majesty. The Bible states that He stretched out the heavens in one day (Genesis 1:14-19, Isaiah 42:5) to fully display His glory with mature stars, planets, nebulae, comets and galaxies.

Does this all mean that God is deceitful? Absolutely not! His Word, the Bible, states clearly that the creation was completed in just six days, and everything was functional and mature.  The creation is complex to the extreme and everything was created at once, stable, in balance, and, above all – ready to use. If you want a house, you don't want to wait 25 years before it is ready to occupy; you want to move in as soon as possible. If you buy a car, you don't want to wait 10 years for it to be built; you want it immediately so you can drive it.

This attribute of the creation, i.e., mature from the beginning, poses an interesting question: what model did God use for the recorded history prior to the beginning? For example, in the tree rings, what history was recorded? We don't know; however, we can offer several possibilities:
(1) God is an infinite God, and His existence is from everlasting to everlasting (Psalm 90:2). Therefore, maybe, history also has no beginning and no end and is transferable from one reality to another;
(2) Genesis chapter 1 states that things were "created after their kind," and this may also be true of history, maybe it was created after its kind; and
(3) Time may be multi-directional, and the time recorded in the tree rings may be the future had sin not occurred .

These ideas, and others, can be good for discussion. Please comment if you have ideas you would like to share.

Dear friends and children remember these examples: the man, the tree, the rock, and the star; they were all created to be mature and perform their role in this magnificent, divine creation.
Suggested Additional Reading: